Stirring up a grassroots movement is hard work.
Dallas Interfaith Power & Light's steering committee has been working together for about two years now. We've held a number of workshops and dialogues on diverse topics, including: forming a green team, energy efficiency, solar, health impacts of climate change, the value of our park systems, the science of climate change, and more. Perhaps 100-150 people have attended, although our actual signed-in attendance count is 84 across all events.
Continue reading at the Texas Interfaith Center for Public Policy.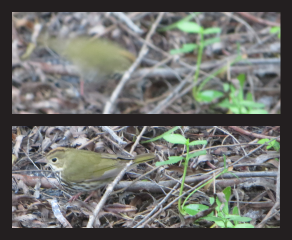 "Learning to focus" © 2013, S. Fuqua / T. Homayoun. Ovenbird at Paradise Pond in Port Aransas, Texas.
Posted with : On the Subject of Religion, Social Discourse, Climate Change